Bio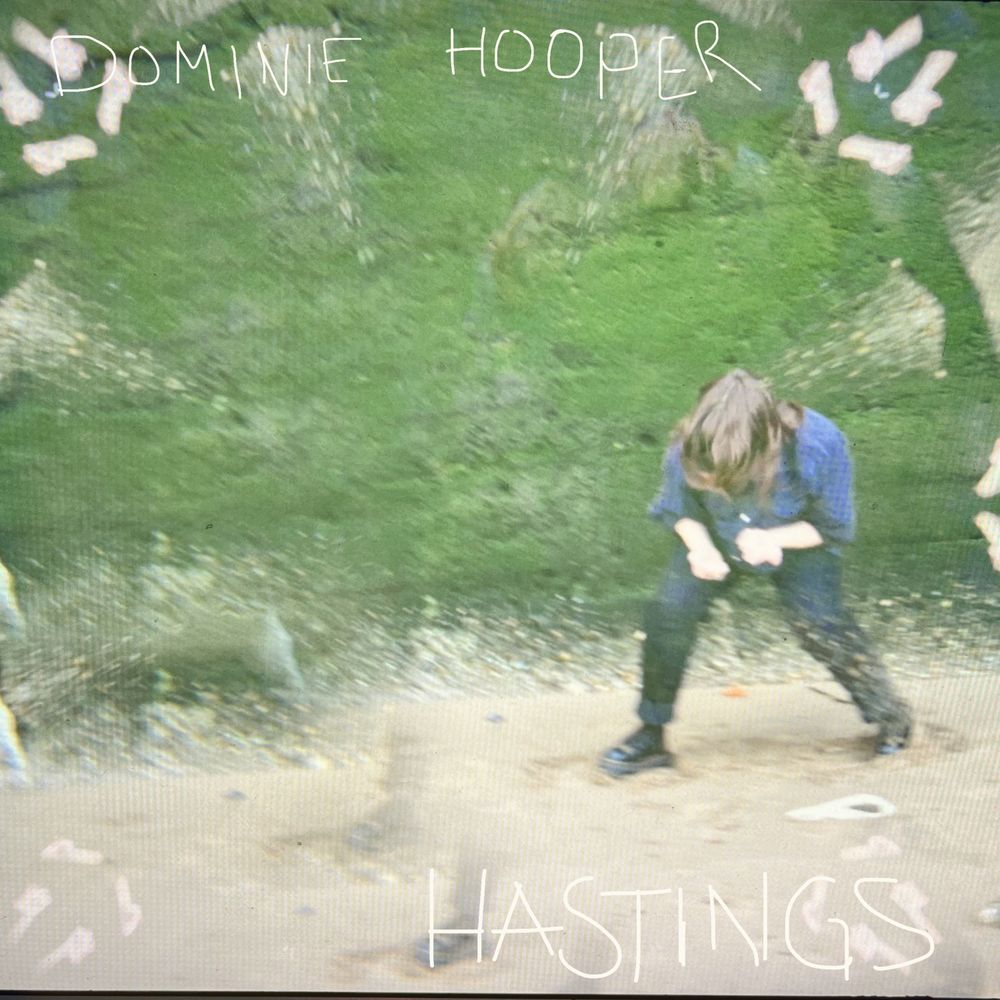 05.10.23
brand new single 'Hastings' with b-side 'What we've got' - produced by kate stables (this is the kit)
Simmering memory and unspoken truth righteously seethe in songs with tenderness, anger and startling leaps of joy and optimism. To see it live is to truly feel it - Dominie Hooper, long-time session musician, collaborator and multi-instrumentalist, takes flight in the centre of a stage wrapped in musical alchemy with bandmate mainstays Phil Self and Dave Hamblett.
Her folk-steeped debut EP 'ANNO' was described as "Beautiful, challenging, fruitful…captivating" (Liverpool Sound & Vision), and "confident and impressive" (Fatea magazine), and was triumphantly celebrated with a sell-out debut headline tour in June 2022.
Hooper's latest single releases 'Hastings', 'Haul Anchor' and 'Robin', all produced by Kate Stables (This Is The Kit) and supported by both Help Musicians and PRSF's Women Make Music grants, have received a wave of media acclaim, with spins on BBC 6Music, BBC Introducing, BBC Radio Scotland and more. With a sound-world edging away from her folk roots and into heavier, more distorted psych grooves and raw soaring vocals, self-knowledge with empowerment is the name of the game.
With a debut album rumoured to be in the works, it's a good time to catch Dominie Hooper live - her unexpectedly joyful stage presence makes you feel in the company of an old friend, and the on-stage connection undeniable. Prepare for a hug and a punch in the gut. This exhilarating new voice is bound to make waves in the world of alt-folk and beyond.
"Excellent" - Gideon Coe, BBC 6Music
"Gorgeous" - Chris Hawkins, BBC 6Music
"Brilliant" - Nemone BBC 6Music
"That's brilliant isn't it ... Absolutely beautiful" - Shaun Keaveny, Community Garden Radio
"Amazing, amazing track" - James Threlfall, BBC Introducing
"I like that a LOT...super talented" - Claire Cavanagh, BBC Radio Bristol
"Spine-tingling…and just a very real sounding, grounded piece of singing and songwriting" - Roddy Hart, BBC Radio Scotland
"A London-based artist that I think you should know about… it's a really really interesting and clever song" - Nessy Monaghan RTÉ 2XM
"Gorgeously complex…compelling listening" - Folking.com
"Confident and impressive" - Fatea Magazine
"The breadth of her talent is immediately apparent." - Under The Radar Magazine